Welcome to Yoga Trans4orms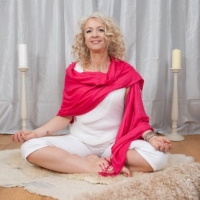 After many years working in a corporate environment , I made the decision to leave my business and concentrate on my passion and dharma, sharing both the mechanics to de-stress and the absolute joy that is Kundalini Yoga, Yoga Nidra, Reiki healing and Yoga therapy, with everyone.
People are attracted to meditation and yoga for many reasons: a spiritual practice, a brain trainer, a mind sharpener, flexibility, strength,  a self soothing tool, a way to cope with the stresses of modern day life and sometimes just for a few minutes of peace and quiet.
I can guide you and introduce you to the different ways to find any or all of these, a way to return to yourself.